Preparing for College and Careers before Senior year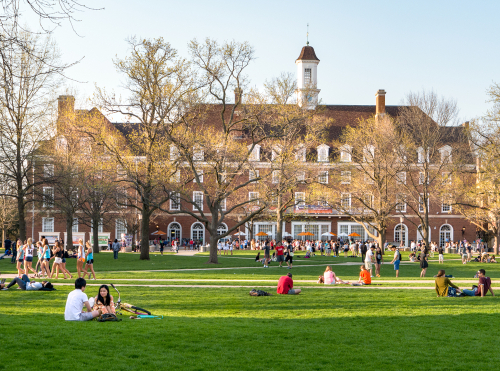 Preparing for future success prior to senior year of high school is necessary for students' college and career paths.
"I prepared for college my entire high school career with presidential awards, clubs, and honor societies. I probably prepared the most my junior year because that's when I was able to join the honor societies," said senior Danielle Consigli.
There is no doubt senior year is important when planning for the future. However, previous grades may be more important.
"Junior year isn't the last important year but it may be the most important because it's your last chance to show who you are as a student, how well you can do in classes, and what type of academic rigor you take," said Stephen Decatur's guidance counselor, Valerie Riley.
Students' junior year grades are the most recent grades colleges will look at. College admission deadlines are normally in the fall and winter of students' senior year.
"We send a copy of students' senior schedule along with their transcripts, but unfortunately colleges are unable to see grades for those senior courses," said Riley. "Students are accepted into colleges based that they will be successful in their senior courses."
Not only should students excel grade wise, but should pick electives that may interest them for the future. Most high school students have no idea what career path they want to chose, so picking variety for courses may broaden ideas. However, if students have ideas of what interests them, they should pick courses that may go along with those interests.
"I'm taking public speaking at Wor-Wic Community College, so I can present to people for my future career. I want to be a real estate agent so talking to people is a must. I also took communication arts this semester because I was interested if I would enjoy being a news anchor," said Senior Ryleigh Cunnane.
Colleges take interests and course variety into account when picking applicants, "You're not taking as many require courses in junior year like ninth and tenth grade, so it shows colleges your interests and academic focus," said Riley.
Despite junior year being a big year for clubs, electives and honor societies, colleges still look at how you did as a freshmen and sophomore. Students should not only excel in what interests them but as well as the required courses needed for graduation.