Teacher spotlight: Mrs. Saullo
Wendie Saullo is a beloved teacher here at Stephen Decatur High School – but her career didn't start in education.
Saullo went to college with the goal of getting a degree in the science field, particularly environmental science. As a student in high school, her favorite subject was science and had a great relationship with her biology teacher. She was set on continuing her career in science.
That would soon change. In college, she wanted to do community work in Baltimore, working with underprivileged kids and runaway youths. In doing so, she realized that she finds motivation "in helping kids find their paths," she said, and it led her toward a career as a teacher.
After graduating from Salisbury University and UMES, she made her way to the Eastern Shore of Maryland to teach here at Decatur. In Worcester County, "I found my husband from teaching and I find motivation mothering my children," she said.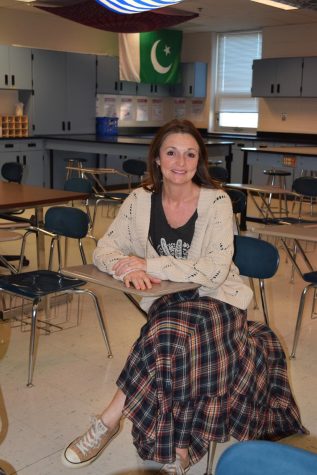 Saullo hopes to enjoy the next few years teaching physical science and AP environmental science before retiring. Once she retires, she wants to make sure her kids get on the right path forward and continue helping others in her community. She also enjoys taking care of her house and gardening in her free time at home with the family.
Her students say they appreciate having Saullo as a teacher, that she's interactive with students and helps keep everyone on-task.
"She is the most caring teacher for her students and helps us with anything," said senior Meredith Eitel.