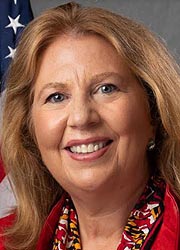 Carozza, Mary Beth Senator S2
Schools across Maryland would be required to post the curriculum for every individual course within a school, according to a bill filed in the Maryland General Assembly.
Sen. Mary Beth Carozza (R-38), the bill's primary sponsor and state senator for the Lower Eastern Shore, said her Curriculum Transparency and Publication Act is supposed to take public school curriculum transparency to "the next step."
"My bill has been introduced to increase curriculum transparency by requiring the curriculum for each school to be publicly accessible to include instructional materials, assessment techniques, internet links for, or the name of a textbook, and course syllabi without it being an undue hardship on school personnel," Carozza explained during a hearing last month of the Education, Health, and Environmental Affairs Committee.  
Carozza specified that her bill would not require teachers to post their specific lesson plans. She also said she believes it would be "a very simple task" and would not unduly burden staff or administrators.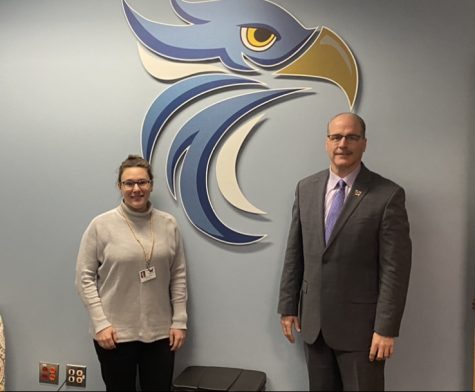 While many of the features implemented during virtual learning are here to stay, parental involvement is harder to manage, especially as things return from being primarily done at home throughout school days. Doubts could arise over what is being taught in classrooms, and parents may become less engaged with their child's education, as students return to in-person instruction.
"As parents became more involved in assisting their children with virtual learning, it was natural that these parents would want more information about their children's schoolwork, including interest in their children's curriculum," said Carozza. 
Teachers' lesson planning must comply with standards put forward by the state Department of Education. While one teacher posting their lesson planning materials online might not seem like it would take much time, when this is multiplied by the dozens of teachers at just Decatur alone, it is easy to see how this time would quickly start to add up. 
Teachers have expressed concern over the proposed legislation and what it legally might require them to do. While Carozza reassured that this does not include lesson plans, opponents have raised the question: what other types of things might teachers have to do as a result of the bill?  
Annette Wallace, Chief Academic Officer for Worcester County Public Schools, said in an interview with The Hawk that she alarmed by the workload that this bill would place upon teachers.  
"Not only are our standards and products already online, but content is also already on Schoology, and assessments are already posted to PowerSchool," she said. "Why would we use a website? I used a website when I was a teacher almost 20 years ago, but I would never use one now. There is no point when we have a learning management system in Schoology. To me, this is silly."
Carozza's Senate Bill 786 defines curriculum as instructional materials, all assessments of what students learned, internet links, textbooks, and the syllabus.
The words "lesson plan" aren't in the bill, but "that is essentially what they are asking to be posted in the bill," Wallace said.
A push for this bill seems to come as a bi-product of what otherwise an extremely successful switch from school in-person to virtual learning, because of the COVID-19 pandemic, and then the consequent switch-back this recent school year.  
Lou Taylor, Superintendent of Worcester County Public Schools, said in an interview with The Hawk that his concern is not about lessons plans, but the time element and workload that would be created for teachers.
"In the beginning [of virtual learning], I do not think people understood how much work it was to put daily lesson plans online," Taylor said. "A teacher at SDHS, for example, might have to put three separate lesson plans online, if they have three preps."
Superintendent Taylor stressed that it was important for parents to be kept informed of everything that is happening in schools, especially as misinformation is so easy to come by. 
"We should tell our parents, our students, exactly what is taking place inside of classrooms. Parents and teachers should be communicating. We want to share what is going on in our schools," Taylor explained. "We also don't want teachers to have to do more than they are already asked to do."  
Wallace added that "there's definitely a push out there that schools are hiding something."
"There's a group of people nationally," she said, "who have romanticized this idea that we are hiding things from parents, be that Critical Race Theory or any other issue. I don't think it is necessarily a Worcester County problem."
Critical Race Theory (CRT) is a movement that advocates for the idea that people of color experience deeply-seated racial biases which have hindered them throughout U.S. history. As this movement has become more mainstream, a push to keep CRT out of schooling curriculum – regardless of whether it was ever there in the first place – has become a priority among groups of parents throughout the United States.  
For parents who still might be concerned about what is going on in their child's classroom, there are many ways to access the content that your child is using at school. 
"Parents who are concerned over what is going on in our schools should reach out to our teachers. You can sit down with your kid on their Schoology account, and you can see the content and assignments that they are doing. I encourage parents to stay connected," said Wallace.