NHS releases election results
Jack Greenwood has been elected President of the National Honor Society, one of the five positions students were elected to in the NHS 2022-23 officer election.
Ten students ran for the positions of President, Vice President, Secretary, Historian, and Treasurer. Candidates introduced themselves and discussed their platforms as well as qualifications on a discussion board in the NHS Schoology group. They advertised their campaigns by creating election flyers and posting on social media.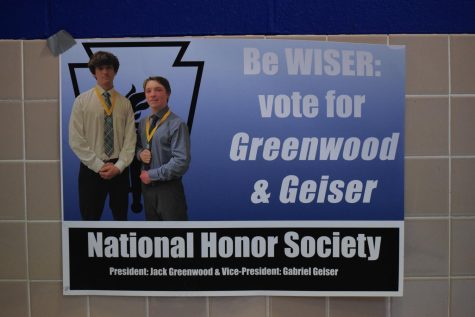 The newest officers include President Jack Greenwood, Vice-President Gabe Geiser, Secretary Sarah Tarr, Historian Ayati Sangwan, and Treasurer Oscar Li.
"They're looked to as the leaders of the school," said NHS Adviser Mary Berquist. "They work in collaboration with administration and the senior class officers, and they speak at various events as well as leading our fundraisers."
The officers help to organize various school events such as graduation and Freshman Seahawk Day. They will also act as greeters during the senior class graduation and guides at parent-teacher conferences. Within NHS, officers will play an active role in overseeing club affairs and working with administration to improve their school and community.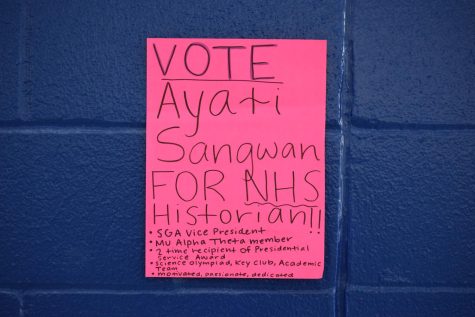 Greenwood said he ran for the position because he "wanted to take up a position of responsibility to improve my school and help the people around me." He is a member of Rho Kappa and Mu Alpha Theta, a history honor society and math honor society respectively. Greenwood has also taken several Advanced Placement classes including AP United States History, AP Computer Science, and AP Calculus AB.
"One of my goals is to increase membership," he said. "There were many people this year who were qualified but didn't care to join. I want to make more people realize how beneficial NHS can be, so I'm excited to speak to the middle school's National Junior Honor Society and encourage them to join."
Geiser plays for Decatur's lacrosse team and is a three-time winner of the Presidential Service Award. He has taken AP United States History and AP Calculus AB.
"I decided I wanted to help out my school and community. I've played two sports, so I developed a lot of my leadership attributes on the field," he said. "One of the first jobs we're assigned to is organizing the seniors' graduation and we want to make that the most special we can for them. We want to give them a special send-off."
Tarr is a member of Rho Khappa and Mu Alpha Theta. She's taken multiple Advanced Placement classes such as AP Calculus AB, AP Biology, AP French, and AP United States History.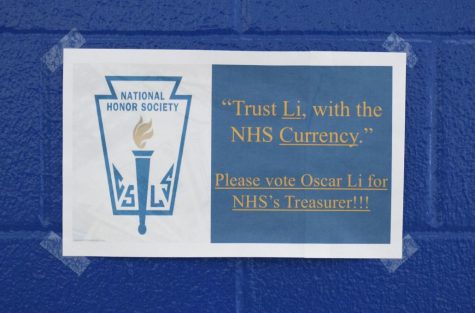 "I ran for secretary because I wanted more responsibility in my school and to feel more connected to my community," Tarr said. "I'm hoping to increase school spirit and overall enthusiasm for our events and clubs, especially on Freshman Seahawk Day when we get to introduce the freshmen to Decatur."
Sangwan is a two-time winner of the Presidential Service Award and a tutor at the Seahawk Writing Center. She holds other leadership positions as the vice-president of the Student Government Association and is involved in several school organizations including Mu Alpha Theta, Science Olympiad, Key Club, and Academic Team.
"I believe I have the organization and diligence to be historian. I want to record our chapter's achievements and make sure our members are involved in volunteering," Sangwan said.
Li has taken AP Calculus AB and Introduction to Accounting. He is also a member of Mu Alpha Theta.
"Math is a crucial skill for this position, so in addition to taking an accounting class, I work at a restaurant, which gave me experience in how to efficiently manage money and maintain my relationships with other people," Li said. "Something I'd like to improve is our fundraisers. COVID prevented people from coming out to support us last year, so I want to raise more money than we could then."
The campaigning period lasted from April 11 to May 9, on which students voted through paper ballots for their candidate of choice. Results were released May 10.