Powderpuff Is A Highlight Of Spirit Week
Spirit Week is one of the highlights of every student's high school years. From the theme days to the pep rally, everyone has something they can do to support their school before the big Homecoming game. Mine, and many others favorite, is Powderpuff.
"It's a very memorable moment for everyone," said Brycen Coleman, the quarterback for the junior team. "It's a way for [all of the grades] to bond over healthy competition."
Each grade has their girls playing football against the other grades. With the football boys as their coaches and quarterback, each team comes together to smash the competition. Although Powderpuff starts some grade rivalries, the whole point of the game is to bring the people in each grade together to win.  
"They have to work as a team and bond with each other to be successful," said Luke Mergott, the quarterback for the senior team.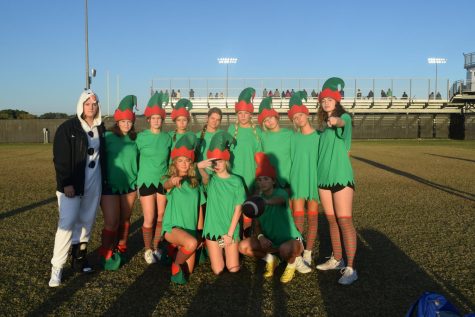 Mergott added that, for students separated by cliques, Powderpuff helps brings students together. He has to use his football knowledge – Mergott is a linebacker on the varsity football team – to educate these girls and show them how to win.  
All the girls in each grade have started taking Powderpuff extremely seriously. They have taken the time to practice catching, running routes, and other aspects of a true football game to improve their skills.
Junior Layla Hargrove thinks that her team will be successful overall because they have a "strong bond" between them. She said the juniors have been practicing over the course of the last month and are ready for their opponents.
Freshman Julia Gordy said that since it is her fist year in the high school, her grade hasn't gotten to bond over something like this before.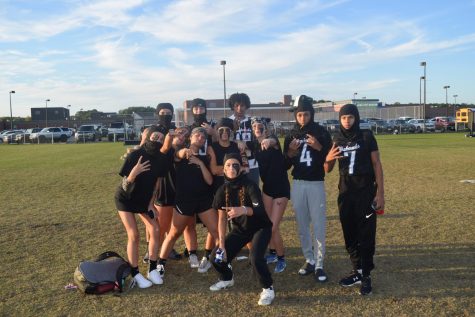 "It's really cool that we have an activity like this. It forces our grade to come together and work as a team," she said.
Overall, Powderpuff is one of the main events of Spirit Week. Everyone seems to be getting ready for their game day. But, the one thing that I know for sure is that every team will be acting as one. New friends will have been made, new bonds to hold onto, all because of the Powderpuff game.