Power Hour comes to Decatur
An ambitious new approach to scheduling that gives students extra time on activities and extracurriculars took its first steps today in the halls of Stephen Decatur High School.
"I want to thank everyone for your participation today in our Power Hour pilot," said Principal Tom Sites in an all-call announcement today. "I was pleasantly surprised. It was much smoother than I anticipated."
The goal of the "Power Hour" is to give students more time for extracurriculars or other targeted activities within the school day instead of outside school hours. Today's pilot was modeled after similar scheduling efforts at other schools, including Pocomoke High here in Worcester County.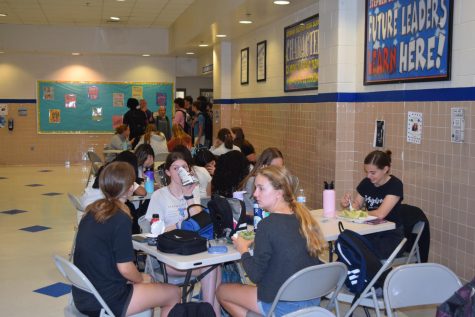 Adding Power Hour would change Decatur's regular four-period day by blocking out one 60-minute time period, separate from academic class time. Inside that hour, half the time is set aside for students to choose one activity or place to spend time, and the remaining 30 minutes would be for lunch.
Students will be expected to sign up ahead of time for a wide variety of activities – including after-school clubs, the weight room, the gym or library, and more – using a school-provided website. In the future, Power Hour could be held anywhere from once a week to perhaps several times each week.
Sites has stated publicly his long-held desire to implement this kind of a radical change to the school day, and that he'd hoped to accomplish this in the recent past, but was stopped by for the COVID-19 pandemic.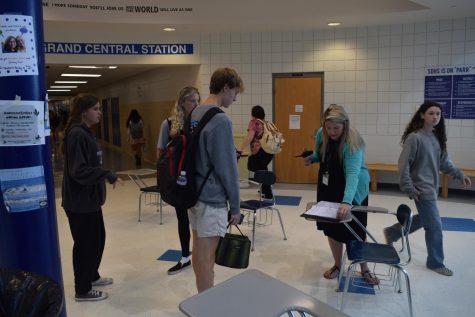 Sites credited assistant principals Jennifer Garton and Trevor Hill for their diligent planning over many weeks and months for today's coordinated practice run. He also thanked teachers for "doing a great job" of sticking to pre-arranged hall duties and holding kids accountable
"It was a success today and I appreciate everyone's thoughtfulness and making sure this went off without a hitch," he said.