Staff in the spotlight
Hang on for a minute...we're trying to find some more stories you might like.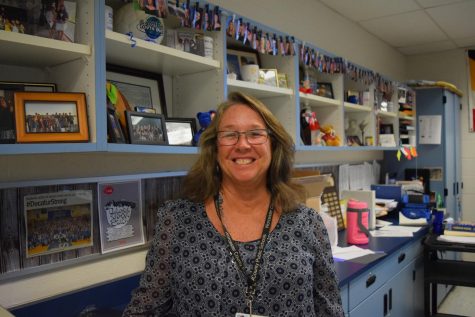 Laurie Chetelat grew up in East Baltimore and moved to Ocean City, Md. when she was 15 years old. She graduated from Stephen Decatur High School in 1977, while at Decatur, Chetelat was a member of the National Honor Society and co-captain of the 1977 Women's Basketball State Finalist Team. Chetelat received her bachelor's degree in social sciences, her teaching certificate, and her master's degree in educational administration from Salisbury University. Chetelat has taught at Cape Henlopen, Stephen Decatur Middle School, and Stephen Decatur High School since 1998. Today, Chetelat has a son, Trent, and a daughter, Lindsay. Chetelat also loves Teddy Roosevelt, spending time at the beach, and listening to Keith Urban. Chetelat's most honorable teaching moment to date was when she gave the commencement speech at the graduation class for 2019.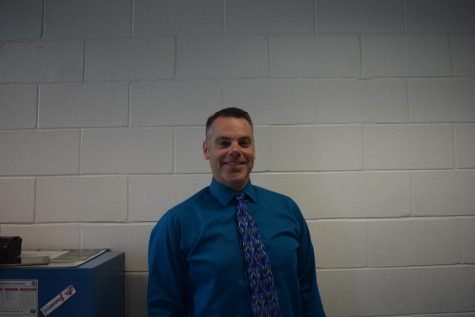 James Green wood grew up in Ocean City, Md. and graduated from Stephen Decatur High School in 1993. Greenwood later attended Salisbury University where he received a degree in mathematics with a concentration in education and a minor in communications. Greenwood has been teaching at Decatur for 19 years and has been the boys soccer coach for 25 years, 12 of which were for JV and the other 13 for varsity. Today Greenwood has two kids, Finnley who is 4 years old and Felicity who is 2 years old. Greenwood and his family enjoy visiting the Outer Banks and the Cape Hatteras Lighthouse.  
Sarah Wofford grew up in Ellicot City, Md. and attended the University of Maryland, College Park. At the University of Maryland, Wofford received a degree in elementary special education with a concentration in severe and profound disabilities from birth through 21. Wofford has known that she wanted to be a special education teacher since she was 14 years old. While serving as a camp counselor at a summer camp for kids with disabilities, Wofford met her fiancé, who also was a camp counselor. Today Wofford coach's volleyball at Stephen Decatur High School. Additionally, everyone in Wofford's family, her two sisters, one brother and her parents, are taller than 5 foot 10 inches. Finally, Wofford's current favorite food is buffalo chicken pizza.  
Wendie Saullo grew up in Hagerstown, Md. and attended North Hagerstown High School. After graduating high school, Saullo attended Salisbury University and received a degree in biology and environmental science. Saullo has had the same best friend since middle school. Saullo was a dancer and her best friend was also an athlete and they have never missed each other's athletic events or dance performances. Unfortunately, Saullo's dancing days are over. Today Saullo has two sons, one of which is the same age as her best friend's son. Today Saullo spends most of her time taking her sons to games and practices.  
Heather Patnode grew up in Jefferson, Md. and attended Brunswick High School. After graduating high school, she attended the University of Maryland, Eastern Shore in Princess Anne, Md. While in college Patnode played softball and was the starting catcher. Today, she has two daughters Karsyn and Kamryn. Patnode also has a second full time job at crab alley as a server and manager, and loves to cook.