Staff in the spotlight
Isy Kristick, Staff Writer
October 31, 2019
Ileana Cassino grew up in Buenos Aires, Argentina. While in Argentina, Cassino cooked for President Clinton, alongside a group of chefs, at the InterContinental Hotel in Buenos Aires. Cassino received a degree in business from the University of Buenos Aires. Later, she earned her master's degree in educational leadership from Salisbury University. She was able to continue her education in the United States because she won a writing contest. Additionally, Cassino drove in the U.S. for two years thinking stop signs were optional. Today Cassino likes to stay connected with her roots by visiting Italy because her mother was born there.  
Amy Matthews grew up in Leonardtown, Md. alongside her five brothers and sisters. Matthews attended Salisbury University where she received a bachelor's and master's degree in mathematics. Matthews was once on the cover of the magazine, "Bride and Groom" from her friend's wedding. Today Matthews favorite television show is Big Brother.  
Stella Malone grew up in New Haven, Conn. Malone attended Southern Connecticut University, Salisbury University, and the University of Maryland Eastern Shore. Malone has degrees in theatre, English, and teaching. Additionally, Malone has created several costumes for different theatre performances such as "The Phantom of the Opera," "Rumplestilskin," and "The Secret Garden." 
Marie Stevenson grew up in Northeast Philadelphia alongside her older brother and younger sister. As a child, Stevenson began swimming at the age of 6, and would continue through high school until she was 21. She attended Archbishop Ryan High School, an all-girls school until her senior year when the school became co-ed. After graduating, Stevenson attended West Chester University, where she received a bachelor's degree in English and secondary education. Stevenson then went on to take classes at Holy Family University for her elementary certification. Stevenson then moved on to Drexel University, where she received her master's degree in instructional technology. Stevenson moved to Ocean City, Md. in 2010 because her husband was stationed at the Indian River Coast Guard Station. Today, Stevenson has three daughters ages 21, 20, and 2. Finally, Stevenson's least favorite song is "Baby Shark."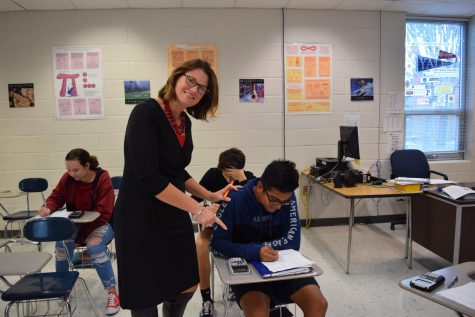 Amy Fenzel-Mergott grew up in Frederick County, Md. with three younger brothers. Fenzel-Mergott attended Salisbury University where she received a bachelor's degree in mathematics and a master's degree in post-secondary education. Additionally, Fenzel-Mergott was in a scene from the movie "Runaway Bride," starring Julia Roberts, however the scene was ultimately cut from the movie. Today Fenzel-Mergott has two children, Luke and Mary.