Review: "Shang-Chi and the Legend of the Ten Rings"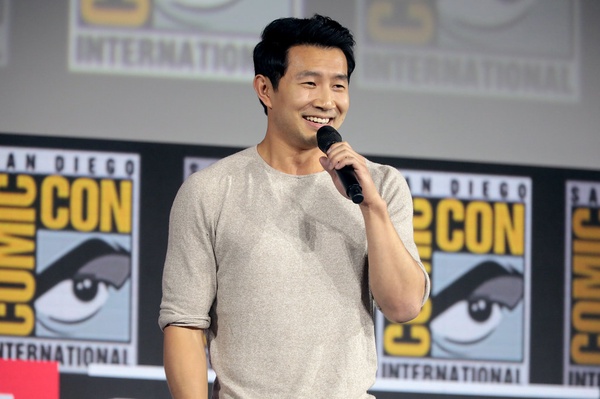 Just eight weeks after the release of "Black Widow," the Marvel Cinematic Universe added another blockbuster solo movie by introducing Marvel fans and movie lovers alike to "Shang-Chi and the Legend of the Ten Rings."
The film marks a historic first for the franchise, as it is the first Marvel movie to feature a predominantly Asian and Asian American cast, including writer Dave Callaham and director Destin Daniel Cretton. The film was released in theaters September 3 and has received several great reviews.
Marvel announced at Comic-Con 2019 that it would be taking Shang-Chi from the comics to the big screen, and that actor Simu Liu would be taking the lead role. This was quite the moment for Liu, who was mostly used to smaller roles in lesser-known projects.
Liu's acting career has come a very long way. It was not long ago that he was a model for stock photos. Liu has even acknowledged how far he has come by tweeting a photo of him at the Met Gala with the caption, "No more stock photos for this guy." After the success of "Shang-Chi and the Legend of the Ten Rings," I think it is safe to say that is a true statement.
The majority of the film takes place after the events of "Avengers: Endgame," as there is a brief mention of half of humanity turning to dust due to Thanos snapping his fingers with the Infinity Gauntlet, as well as clues that lead us to believe that they have all been brought back. This would set most of the movie in 2023, after the Avengers have defeated Thanos and humanity has been restored.
However, the movie starts a thousand years ago with Xu Wenwu, commonly known as The Mandarin, played by Tony Leung. He is the leader of an army known as the Ten Rings, named after the ten rings that he wears around his wrists that give him strong powers along with the ability to never age.
His son Shang-Chi is seen in the beginning of the movie living in America going by the name Sean as a non-motivated and immature valet. He works this job along with his friend, Katy, played by Awkwafina, who is equally lacking motivation and maturity.
But when Shang-Chi's past catches up with him, he must face his rough upbringing and harsh training from his father, and do some maturing along the way. He must stop his father from obliviously unleashing an unknown threat in a far-fetched attempt to bring back a loved one and from making his empire even more powerful.
Throughout his journey, he is reunited with his sister, Xialing. Played by Fala Chen, Xialing was not allowed to be trained in the martial arts as a child or have a part in her father's empire because of her gender. Later in the movie, she is seen finally getting the opportunity to prove herself after learning martial arts on her own.
Also tagging along on this journey is Katy, who mentions at one point that she has struggled with applying herself and has never really felt motivated to pursue anything. But she does get her big moment at one point in the film and has a moment of maturity and realization that she can do and be a lot more than a valet.
The film ultimately provides a theme of growing up and reaching a point in life where you will have to face your fears and pursue your dreams. This is executed through the changes that both Shang-Chi and Katy both had to make in their life in order to reach their full potential. Shang-Chi needed to face the bad memories from his harsh childhood and stop running away from life, while Katy needed to mature and realize that she can do so much more than she thinks.
The movie includes cameos from some familiar faces of the Marvel Cinematic Universe. The character Wong, played by Benedict Wong, is seen fighting Abomination early in the movie in an arena fight. Wong is also seen in the very end of the movie and the first post-credit scene. There are also brief appearances in the first post-credit scene by Carol Danvers, known as Captain Marvel, and Bruce Banner, known as The Hulk, who appears in his human form.
Another cameo includes Ben Kingsley, reprising his Iron Man 3 role of Trevor Slattery. In that film, Slattery pretended to be the villainous Mandarin in propaganda videos to scare the American people, only to be found out by Tony Stark, also known as Iron Man, and admitted to being just an actor. He appears being held captive by the real Mandarin, as he is insulted that he unknowingly used the Mandarin and the Ten Rings image to threaten people. Slattery provides a great callback for long time Marvel fans along with hilarious and well-timed comedic relief throughout the movie.
"Shang-Chi and the Legend of the Ten Rings" has received excellent reviews including an 8/10 on IMDb, and a 98 percent audience score from Rotten Tomatoes. Nick Shager of the Daily Beast raved about the revolutionary action scenes, saying the movie shines "during its highly choreographed combat set pieces, which are lucid, creative, and muscular."
Marvel Studios President Kevin Feige has been very clear that this is a movie that he has been wanting to do for a long time now.
"I've said that it has been almost the entirety of my twenty years at Marvel," Feige said at the film's red carpet premiere, "this has been on a list of movies we dream of making, because the story, as people will soon see, of this son who has this very complex relationship with his father, was always fascinating to us … Literally going back to my early days at Marvel, [Shang-Chi] was on a list of great characters that we could do. Finally, here we are."
I would definitely recommend "Shang-Chi and the Legend of the Ten Rings" to any fans of action and adventure movies, and I would strongly recommend this movie to any Marvel or superhero movie fans. Overall, I would consider this movie a great success for Marvel and director Destin Daniel Cretton and cannot wait to see what they come up with next.