After pandemic, teachers see consequences in AP test results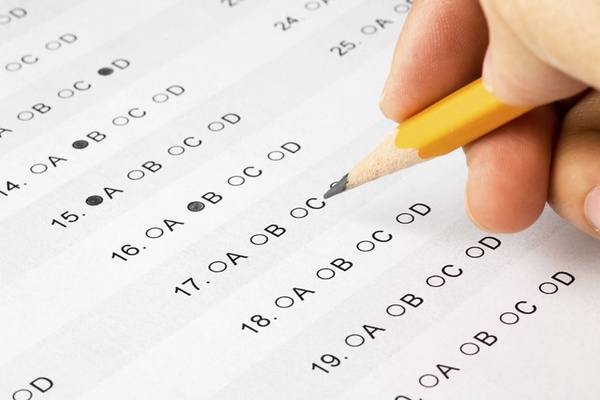 Courtney Bova teaches both Psychology and AP Psychology at Decatur. Last year she was shocked to see that her students' passing rate scores on the AP exam were cut in half.
"I had never had below a 75 percent passing rate," Mrs. Bova said, "and last year it was 40 percent."
Though the Advanced Placement exams given in the 2019-2020 school year were modified due to sudden closing of schools around the nation, College Board decided to handle the following year differently.
"Looking ahead to May 2021, AP Exams will cover the full course scope content because colleges expect it," they wrote in their Communications Kit for counselors in September 2020.
As well as the decreased success rate, Bova also saw a difference in the participation of the AP exam.
"In any other given year, the other five years that I had taught AP, I had only ever had two students opt out… I had almost twenty last year." Despite these significant changes, Bova believes continuing the "normal" AP exam in the future is the right call.
The root of these deviations during the pandemic could have stemmed from a number of things. By March of 2021, only 21 percent of students nationwide had been in districts that had returned to school fully in person.
Additionally, 4.4 million households with students still lack consistent access to a computer and 3.7 million lack internet access, according to usafacts.org in the nation. The fact that students did not have Internet access during the pandemic could be a reason that AP scores were so low.
This dilemma has prevented a great amount of students from getting full access to their education. In addition, being in an online environment in general allows less access to engage in hands-on learning, which can be essential for some students.
Some Decatur teachers, however, saw no test score changes. AP and World History teacher Mary Hathaway said her students' test scores did not vary at all.
"I think the pandemic, I'm not going to say was an excuse, but definitely altered us in AP but we have to move forward," she said.
After using online learning for the past year and a half, Mrs. Hathaway said she believes students know how to use it now, so it is no longer a deficit.
In the future, both teachers mentioned their hope that the exams will be given strictly on paper. With internet connection problems and just the excessive length to the test, they said keeping it old school is the way to go. With this, the format of AP exam questions will remain normal for the years to come as students get back into the swing of things as we return to in-person school environment.