Review: "Spider-Man: No Way Home"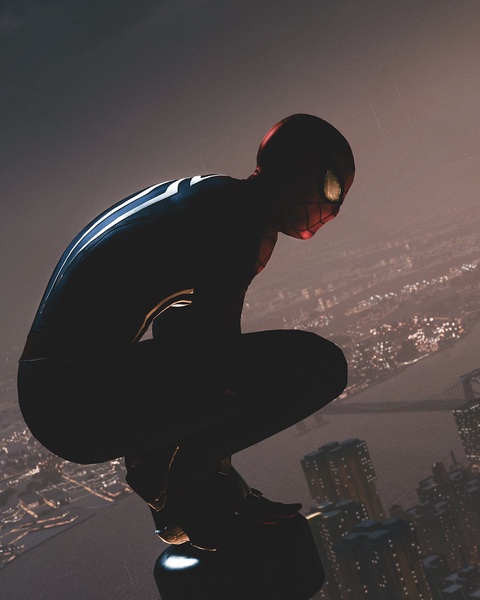 The web-swinging, crime-fighting Spider-Man has always been a fan favorite in the superhero community. From the comics to the movies, Peter Parker's story has captivated a wide variety of audiences.
Marvel's latest blockbuster film, "Spider-Man: No Way Home", shows the hero returning to the big screen yet again. It is the third movie in the Marvel Cinematic Universe's (MCU) version of the friendly neighborhood hero with Tom Holland starring as Peter Parker.
Previously in Spider-Man's latest movie, "Spider-Man: Far From Home", Peter teams up with Mysterio only to discover that he is a fraud and that he is planning a drone attack so he can pose as a hero. The movie concludes with Mysterio dying but not before he puts out a message to the world twisting Peter's words to frame him for drone attacks and reveal his identity.
That is where "Spider-Man: No Way Home" picks right up. We see Peter along with his friends MJ (Zendaya) and Ned (Jacob Batalon) being criticized and interrogated for their involvement in potential crimes. Peter receives heavy criticism from the public for being Spider-Man as many of them believe Mysterio.
MJ and Ned also face the consequences when they, along with Peter, are all rejected from MIT (Massachusetts Institute of Technology) due to the controversy. Peter feels guilty about causing his friends to be penalized for his involvement in being a superhero, so he turns to Doctor Strange (Benedict Cumberbatch) for help.
Peter asks him to cast a spell that would make everyone forget that he is Spider-Man in hopes of him and his friends being able to go to college together. While Strange is casting the spell, Peter keeps making exceptions and wanting some people, including MJ and Ned, to still know that he is Spider-Man. The constant changes messes up the spell and causes it to start to expand but Strange is able to contain it.
When the spell gets messed up, instead of people forgetting that he is Spider-Man, it causes people from other universes that know Peter Parker is Spider-Man to enter into this universe. These people mainly include villains from the original Spider-Man trilogy and the two Amazing Spider-Man movies.
Peter and Strange have to round up and contain villains such as Doc Ock, Green Goblin, Lizard, Sandman, and Electro. Strange wants to send all of them back to their respective universes where they will inevitably all face their destiny with Spider-Man, which for most of them includes dying. Peter discovers this and disagrees with Strange as he wants to help them.
The film continues as it follows Peter and his attempt to cure the villains of whatever ability they have and make them normal again before sending them back to their own universes so they will not have to fight Spider-Man and die.
The rest of the movie is just as action-packed as it is an emotional roller coaster with many hilarious scenes as well as callbacks to previous movies as well. All of these things combined is what makes Spider-Man: No Way Home to be considered by many as the best live-action Spider-Man movie of all time.
Fans across the world were seen in videos going nuts and exploding in applause several times throughout the film. To many, this movie is definitely worth all two hours and 28 minutes as it received a 93% on the Tomatometer and a 98% on the audience score, according to Rotten Tomatoes.
The theme that echoes throughout the movie is that Peter has to make tough decisions that are not necessarily the best for him, but are morally right and what is best for others involved such as his decision to risk his reputation and face the danger of trying to help the villains rather than sending them home.
Standout performances in the film included Willem Dafoe as Harry Osborne, also known as Green Goblin, as well as Alfred Molina playing Otto Octavius, known as Doc Ock. The acting from the two was simply outstanding as they stole many scenes and played their villain to perfection, almost as though they never left the roles since they last played them in the early 2000s.
The writers Chris McKenna and Erik Sommers along with director Jon Watts and Marvel Studios President Kevin Feige absolutely nailed this movie and gave the fans what they wanted and then a little bit more. They also left audiences with one main question, "What's next?"
The ending of the movie opens a gateway of possibilities and gives Marvel numerous options to continue Tom Holland's Spider-Man. Fans and critics alike loved how the end of the movie shows Peter evolving into his own hero without the usual help from adult mentors such as Tony Stark, Nick Fury, or Happy Hogan.
At the end of the film, Peter is fully independent and able to take full responsibility of his actions and choices without someone to bail him out, which is something that has yet to be shown in the MCU's version of Spider-Man.
Overall, Spider-Man: No Way Home has received a lot praise and approval from fans and casual movie goers alike as well as critics.
"I personally feel like this Spider-Man is the best Spider-Man film that's ever been made," Tomatometer-approved critic Tony Baker said.
Critics also agree that the plot, along with the characters and variety of emotions, causes this movie to be simply amazing.
"What makes this Spider-Man so satisfying comes in large measure from the lucidity of the narrative, the quality of the villains, and an enjoyable balance of action, humor and emotion," Filipe Freitas from Always Good Movies said.
Decatur sophomore Briggs Pugner, who considers himself a Marvel fan, enjoyed "Spider-Man: No Way Home" and when asked if it was the best Spider-Man movie ever, he said, "Yes, without a doubt. A great combination between two great franchises: Marvel and Spider-Man."
I would absolutely recommend watching "Spider-Man: No Way Home". Whether you are a fan of the original Spider-Man trilogy, the "Amazing Spider-Man" movies, or simply a Marvel fan, this movie will instantly be one of your favorites. In my opinion, Marvel has done what they do best: leave me in awe of the movie I just watched and leave me excited for what is to come in the future of the MCU.