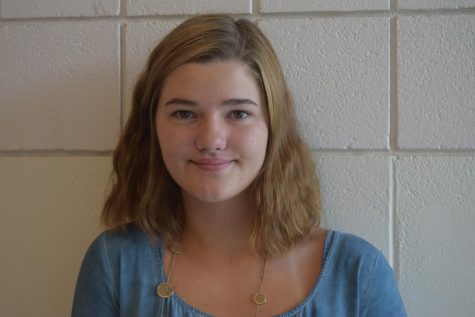 Junior Samantha Lokey is now a veteran member of
The Hawk
, and is planning to return for both semesters of her senior year. Having worked with
The Hawk
and the school's Theatre Production staff, she has worked with communication arts and has managed projects such as Decatur's children's theatre, as well as writing various articles.
    Samantha has edited for the health section of
The Hawk
, and plans to continue doing so.
The Hawk
has entered a new era and is now a completely digital publication, and she is excited for the new change. Working with an online platform will be an important learning experience, Lokey believes, and is happy to also take the role of advertising manager.
Samantha Lokey, Health Editor
Jun 05, 2018

The Crayon Initiative reaches the shore

(Story/Media)

May 15, 2018

E.Coli outbreak in romaine lettuce affects 22 states

(Story)

May 01, 2018

Dogs take over the boardwalk

(Story/Media)

Apr 18, 2018
Apr 10, 2018

ESIMBA beautifies Delmarva bike trails

(Story)

Mar 28, 2018

Decatur students attend March for Our Lives

(Media)

Mar 05, 2018

Review: "Black Panther"

(Story)

Feb 15, 2018

New HHS subdivision opens the door for discrimination

(Story)

Jan 31, 2018